News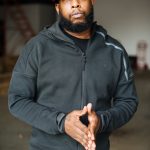 Twitter has banned Talib Kweli for violating social media policy with his online aggressive ways. The 24-year-old activist Maya Moody is the …
The video went viral after King posted about his meal missing pickles. He threw a fit with employees and boasted about being rich by flashing cash. This is after T.I. congratulated son on social media for being on Honor Roll.
Rapper Wisdom and Dababy claimed to shot in self defense. Wisdom is one of the rappers on DaBaby's roster. This shooting occurred …
Dayvon Daquan Bennett aka King Von was shot and killed after his album release party in Atlanta. He
Police have charged Florida rapper YNW Melly with killing two of his close friends who were also rising rap stars, and trying to make it appear they died in a drive-by shooting.
The shooting occurred outside a strip club caused a graze injury of the victim. No others were hurt. Blueface is to served three years of probation and no jail time for the shooting crime.
This is crazy! BF's backtracking to do damage control after series of tweets made by his account. Chrisean was crying her heart out on live after founding BF posted image their baby in deplorable way. BF need to be cancelled! ASAP!
Rappers seek for honest and affordable health care for everyone despite race and income levels.
Bad Boy Records CEO P Diddy doing a long overdue justice to his artists after their publishing become worthless. Some artists refused the gifts citing unwanted rules to be accepted in return.